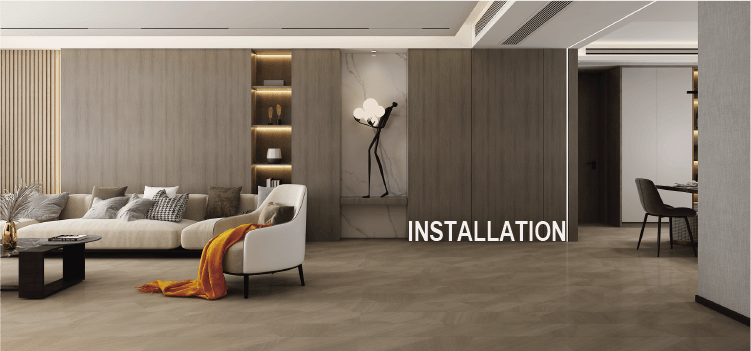 1. CHECK THE WALL OR GROUND
Flatness: th height difference within 2m guiding rule must be <3mm, otherwise the cement shall be filled up. Firmness: use iron nails to scrape on the wall. If the cement does not break away with only clear scratches, it will be deemed as qualified, otherwise the pavement cannot be carried out.
2. DETERMINE THE PAVING DIRECTION
Determine whether the paving direction is horizontal or vertical according to the customer's preference. The paving method of MSPC tiles is 1/2 dislocation paving.
3. BRUSH WALL REINFORCING AGENT
Clean the floating ash on the wall first, and then brush the reinforcing agent. It can be paved after being dried to non stick.
4. GLUING AND PASTING MSPC TILES
Apply glue continuously in the form of "M" on the back of the MPSC tiles, then drip glue in the large blank area. Keep a distance of >20 mm between the gluing area and the plate edge.